All services offered by TransIP have support voor IPv6.
For your domains you can translate an IPv6 address to a domain-name using an AAAA-record. See also our guide 'how to create a DNS record for an ipv6 address?'.
For VPSs the IPv6 address can be found as follows:
Step 1
Log in to your control panel, navigate to the 'BladeVPS' tab and click the name of your VPS on the left.
---
Step 2
In the top right, click on 'Manage', followed by 'Network information'.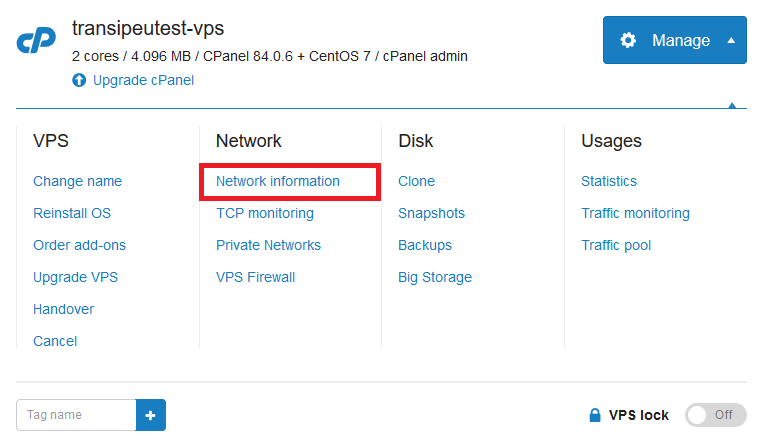 ---
Step 3
Your shown an overview of your IP addresses. The IPv6 addresses can be found under 'IP-address'.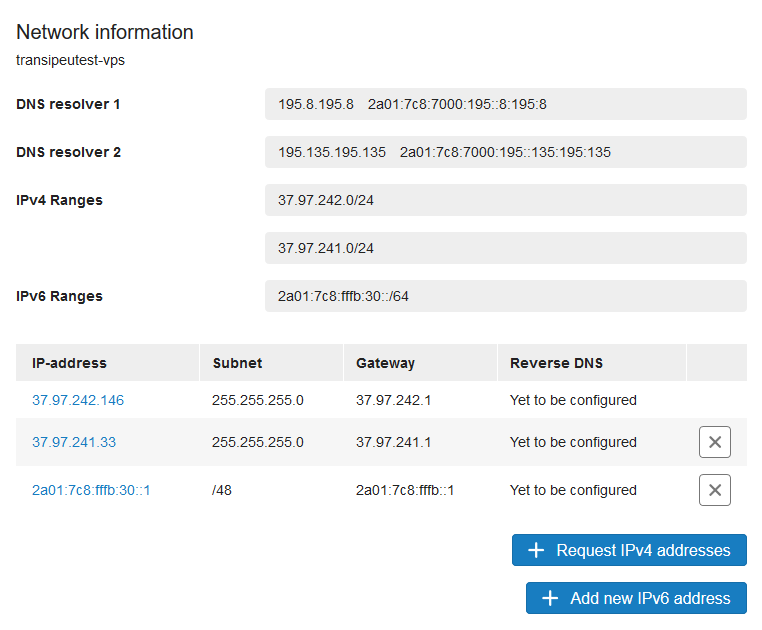 Current IPv6 (and IPv4) addresses on your VPS can also be checked using command-line on a Linux VPS with the command:
Or on a Windows VPS using cmd (start > cmd.exe):
For adding more IPv6 addresses on a VPS, see this tutorial for Linux or this tutorial for Windows.
---
Should you have any questions left regarding this tutorial, do not hesitate to contact our support department. You can reach them via the 'Contact Us' button at the bottom of this page.
If you want to discuss this article with other users, please leave a message under 'Comments'.